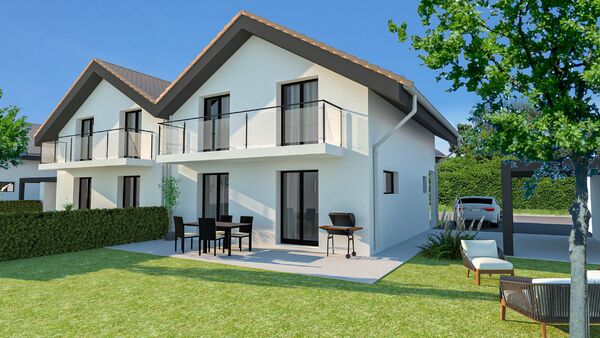 Situation
Charming village located just 15 minutes from Morges and less than 30 minutes from Lausanne.

This project of 3 villas benefits not only from a quiet environment in the countryside but also from easy access to major roads.

Located in the district of Morges, the village of Grancy is crossed by an old Roman road, the Vy de l'Etraz linking Orbe to Nyon via Cossonay.

Quoted in 1202 already under the name of Grantie, the village of Grancy still has old buildings including the castle mentioned in 1351.

This town borders Senarclens to the east, Vullierens/Cottens to the south, Pampigny to the west and Chavannes-le-Veyron/La Chaux to the north.